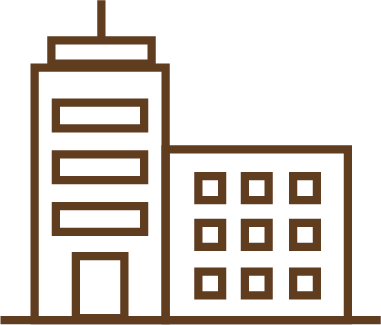 Small Business & Startups
My Startup World By Laudy Lahdo, General Manager Middle East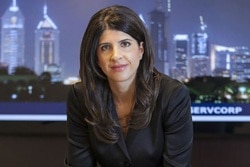 My Startup World speaks to Laudy Lahdo, the General Manager for Middle East at Servcorp about the company, the products it offers and its plans for the region.
When was Servcorp established?
Our CEO Alf Moufarrige founded Servcorp in 1978 in Sydney, Australia. Today, Servcorp is the leading provider of serviced offices and business package solutions in 155 countries worldwide.
What products and services do you offer?
Servcorp Middle East offers companies serviced offices and business package solutions – our clients range from multinationals, start-ups and government entities.
Companies can choose from a range of tailor made packages – these include the virtual office 'Business Package', or a menu of fully serviced office solutions in iconic building addresses including 'The Communications Package', 'The Meetings Package' and 'The Address Package'. 
Each package is fully kitted with a host of services from a local telephone number and receptionist to answer calls; to worldwide access to fully equipped meetings and 'Servcorp Online' membership allowing clients to facilities online and in real time.
Additionally, Servcorp can extend its expertise to helping companies to 'set-up', by facilitating the essential elements such as trade licence registration, translation services, essential communications set-up, and administrative support.
Ultimately, our mission is to provide business solutions that help save time and money, allowing vital portability and flexibility for companies to do business anytime, anywhere.
What sort of trends in the virtual office space arena, have you seen in the region?
The evolution of mobile communication and technology has opened up different ways of working – with much higher value placed on the connectivity and flexibility of the workplace environment. At Servcorp we are continuously developing the 'Business Package' to cater to this 'digital revolution'.
What challenges do companies face when starting up?
In recent years, much time and capital has been invested in start-ups as governments and the private sector look to boost economic growth, drive job creation and foster dynamism in the marketplace. In the UAE specifically, the government's Vision 2021 plan aims for the UAE to be among the best in the world in entrepreneurship.
However, the reality of starting up a business is not always smooth sailing – from struggling to find investors, to tackling a complex regulatory system or financial restraints in terms of setting up an office. According to a recent report published by Cluttons, office space in premium locations across the region continues to command high rentals, despite challenges still being faced in a post-oil economy.
With an increased focus on companies' operational efficiencies, as well as the cost of setting up an
office for newcomers, Servcorp's 'Business Package' has been developed to support companies who understand the significance of having a presence in an iconic address without committing to a physical office lease.
This exclusive benefit not only reduces overheads, but offers businesses the added perks of access to the company's meeting room facilities, day suites and up to five hours daily complimentary usage of co-working spaces across the globe.
How does Servcorp help startups "start-up" better?
Servcorp helps startups by providing a smart, cost-effective and scalable solution which enables them to keep their overheads low so that they can focus on running their business.
What advice do you have for budding entrepreneurs in the region? What should they account for when starting up?
We would highly recommend setting up as a 'virtual office' ensuring the minimizing of overhead costs – it's highly important to choose a provider that not only has a reputable office address, but also offers an overall first-class infrastructure that can support them wherever they are in the world.
Which packages from your portfolio do startups usually go for?
Mainly the 'Business Package' because of its flexibility and the added bonus is that the first month is free. The package saves them the time, cost and hassle of setting up their own office space which can take months and which usually require fit-outs, hiring staff, finding furniture and setting up the communication and IT systems.
What plans does the company have for, say, the next 2 years?
At Servcorp we are continuously developing the package to cater to startups - by bridging traditional elements such as providing the most sought after office addresses in the world with virtual elements in terms of our unrivalled IT capabilities, our clients are able to excel in a flexible work environment that suits the needs of their business.
Any other info you would like to add?
Ultimately, Servcorp is a community which any business can join – it's all about making business easier! We are committed to providing the best locations, facilities, technology and people crucial to making companies successful - this means no hidden costs, no hidden agendas, and charging only for what they use.