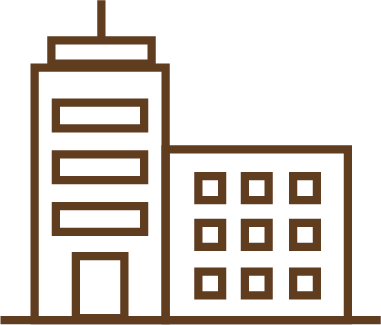 Small Business & Startups
As you like it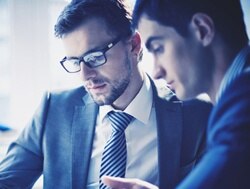 Different types of business have very different needs when it comes to the style of office space that's right for them. While a financial institution may need specialist routing for its trading platforms and faces a raft of security issues, a general trader may need very specific office support and personalised interior decor to set them apart from the crowd. SME Advisor spoke to Servcorp, the world leader in serviced office provision, about the key role that a serviced office can play in giving your business competitive edge – the optimum environment in which to grow, prosper and build market share…
Consider this. It's often forgotten that one of the challenges facing a business when it moves into new office accommodation is creating an infrastructure that best suits its needs and activities. 'Inheriting' a bland office not only requires an investment in basics such as customising wall coverings and furnishings, but evaluating some of the real operational essentials – eg, the logistics of how the IT facilities can best suit the needs of your sector, or whether the telecoms capabilities can handle your diverse team requirements? Or, how to find highlytrained office support staff who can turn their hands to database management just as effectively as they can pristinely represent your business at reception?
All of which involves two key challenges: time and cost. Will you be able to tailor the environment to your needs without endangering the launch date of your operations (because you certainly won't be doing business from Day One)? Plus, will you have to compromise your intentions as a result of the sheer costs involved?
The facts…
These are serious issues because when it comes to the hard business facts, the statistics show that especially for relatively young SMEs, unexpected costs and delays can prove extremely hard to recover from – and indeed, may lead to the business disappearing for good. According to Dubai SME, for example, about 15 per cent of all SME start-ups fold up in the first two years not because of cashflow issues or lack of competitiveness, but due to unexpected causes of business interruption.
These are precisely the reasons why the leading providers of serviced office accommodation believe that the serviced solutions they offer are financially preferable. Servcorp's offer is a classic example: it can actually be tailored specifically to meet the very divergent needs of key industry sectors, adding value to crucial operational areas that would be 'hotspots' in the sourcing and fitting-out of a conventional office. The following examples show the benefits that serviced accommodation can bring across a spectrum of very different corporate agendas.
Meeting the needs of Financial institutions
One of the challenges that every style of financial institution has in common is the overriding need for security, given that the business rests on holding huge amounts of confidential data. In conventional leased offices, this can be a major concern, requiring additional expertise and a variety of structural and personnel upgrades. The serviced office, however, brings considerable advantages. For example, in the case of Servcorp premises, there is 24-hour security on the main lobby door, allowing access to visitors only with an official staff pass or if there is a confirmed business appointment. There is also CCTV on each floor, continually monitored and taped. When staff are not at work, office doors are locked and only the client company has access. This 'zoning' approach to security – where there is added security inside an already secure premises – is of the type most highly recommended by risk management specialists.
Another factor for financial concerns is an extremely high level of IT facilitation – indeed, this is the 'make or break' element in the equation, supporting online trade across private and institutional transactions alike. Servcorp offices provide – as standard – very fast internet connections with a worldwide average uptime of 99.98 per cent. Moreover, whenever it's required, there is 24-hour IT support, backed by fully international resources – so even if, for any reason, an IT technician cannot be sourced from your locality, expertise is only a phone call away and can be swiftly brought in from another city. What's more, this is true support, not simply help for 'firefighting' – it's every bit as available for set-ups, upgrades and general enquiries.
It's also worth mentioning that a higher level of system customisation is available if required. Intense security concerns and your company protocols may necessitate working via a specialized server, demanding re-routing of cabling and lockable access to server cabins – again, a perfectly deliverable requirement.
Working with a Trading entity
The great majority of SMEs in the GCC fall into the category of 'general trade' – but if this is your business, you know only too well that your needs are anything but general. For example, aspects such as international calls, the need for precisiondirect marketing, high volumes of paperbased correspondence and a multi-lingual demographic all put the emphasis very much on the need for highly-trained support teams. With the serviced office solution, the ready availability of PAs and receptionists means that there's simply no need for a lengthy quest to source office managers – what's more, these staff are highly experienced, and will be knowledgeable about your key activities, like database management and how best to profile, set up and manage a key promotional campaign.
Rather than have to hire staff according to budget – who may or may not have the experience and skillsets you require – in the serviced culture receptionists answer phone calls in exactly the way you want them to. So they can announce your business' (or divisional) name, or reroute calls to your mobile or a preferred out-of-office number. Your call signature can be amended or updated with a simple e-mail, ensuring a solution that's in touch with the changing face of the business.
Another factor that's often overlooked – but which is crucial to a general trading business – is that, in a Servcorp building, the Post Office delivers mail daily. The support team then stamp it with the date received and deliver it to your door (you can also have your mail delivered to an address of your choosing).
In terms of physical office space, you can decorate the interiors of offices as you please, creating a distinct personality and brand that leverages a crucial differentiation from competitors. You will also find access to meeting facilities and board rooms whenever you need them, including on an international basis – you can simply check availability before you set out, and book ahead, or book 'on the go' via the Servcorp app.
Solutions for HR businesses
HR operations are distinctive in that they generally require extremely sophisticated telephony – and a serviced office context can offer considerable cost savings, especially when sourcing international candidates. For example, you can reap all the access benefits of a huge global network, but with local call costs. You can have a candidate phone call ring at different devices and switch from interviewer to interviewer; or show incoming candidates a video of your services while they wait in reception.
Probably no other style of business has such a consistent need for meetings facilities as an HR company; and Servcorp, for example, lets you rent an office for a day where you can conduct all your interviews. Or alternatively, choose a suite where candidates can take a test in an outer room and then be called through to the interview area. You can even go to a different country to conduct interviews and be sure to have a convenient, city centre location that's easy for all your prospects to reach.
One of the advantages of having expert support teams is that you can effectively be a 'one man band' and use the support staff to do the meeting and greeting for you – creating the most professional perception of your services. There are other benefits, too: highly qualified staff are on hand to help you sift through CVs and filter out anyone who has ignored the basic requirements of the job advertisement. These factors can contribute to dramatic cost savings, and remember, if you're an SME without a large staff resource, you can simply pay 'pro rata' for this support as and when you need it.
The reality is that the serviced office solution offers a package that has been evolved – courtesy of a large organization with global resources – to fit the needs of very specialized industries and therefore give all SMEs an even playing field. This is a style of package that cannot be assembled piecemeal for comparable value, and while it enables SMEs to budget according to their needs, it also helps avoid the threat of 'hotspots' resulting from inappropriate premises and the concomitant delay in putting things right.