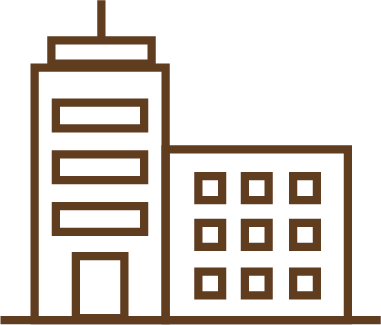 Small Business & Startups
Is your business dressed for success?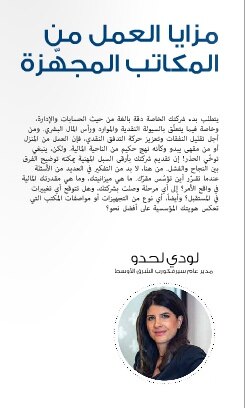 Starting your own business requires meticulous accounting and careful management – of cashflow, resources and human capital. In an effort to minimise expenditure and maximize cash flow, working from home or a coffee shop may seem like a fiscally prudent approach. But tread carefully. Presenting your business in the most professional light could spell the difference between success and failure.
A lot of questions need to be considered when deciding where to set up shop. What is your budget and what can you realistically afford? What stage is your business at, and do you foresee any changes in the future? Also, what type of office set up best reflects your corporate brand identity? For an up-and-coming business, several factors come into play when selecting an office – the type of office space required, the importance of location, relocation flexibility, and IT infrastructure.
Leasing commercial office space is without doubt one of the biggest expenses incurred by any business. Before paying a deposit for a traditional office space, startups need to be ready to commit for the long haul – commercial office leases are typically five to 10 years in length. This can be a major financial risk when launching a venture. Two other major roadblocks facing startups in the UAE are the high rents and limited availability of prime offices. Despite the economic slowdown, availability of single owned Grade-A offices in Abu Dhabi and Dubai remains low, primarily due to gaps in supply and demand. According to Knight Frank, 75 percent of commercial enquiries in Abu Dhabi in Q4 2015 were for small offices between 100 and 500 sqm. The limited supply of Grade-A offices resulted in rents increasing by seven percent on an annual basis – as per Jones Lang LaSalle. Similarly, in Dubai, the expansion of the private sector continued to drive demand for quality office space, pushing rents up four percent. Can you really afford to pay AED 190,000 per annum for a 100 sq m office, the average prime rental rate in Abu Dhabi?
Shared serviced offices provide startups with an attractive and cost-effective alternative: access to fully-managed, unbranded and equipped Grade-A office suites in key locations, the necessary IT infrastructure, a receptionist to answer calls, support services, flexible lease terms and no capital investment. This allows budding business leaders to focus on what they do best – creating value, whether it be through a product or service, instead of spending time administering an office and worrying about overheads.
Flexibility
Where will your business be in three to five years? How many people will you hire? Will you need to relocate? As opposed to conventional leases that require large upfront payments and security deposits that can tie a business down for five to 10 years, serviced offices allow maximum flexibility – the ability to lease monthly, upsize or downsize if and when needed, and follow a pay-as-you go approach. This minimizes their financial risk to one month, the minimal rental period, and is a huge benefit in real estate markets like Dubai, where landlords are refusing to demonstrate flexibility in price or lease terms, despite signs of market maturity.
Central Business District (CBD) Address
In business, first impressions are everything, and consumers – as well as potential employees and business partners – often want to see, or at least know, that there is more to a business than a website or a Facebook page. While leasing an office in a Grade-A building in a central business district might be out of reach for most startups, renting a serviced office in the same area probably isn't. According to research by Core, 28 percent of Dubai office market supply is located in the prime areas of DIFC, Downtown Dubai, Sheikh Zayed Road (Trade Centre to First Interchange), Dubai Internet City and Dubai Media City. Look for the best address in town, it enhances your credibility and reputation and increases the likelihood of office visitors.
Corporate Environment
An environment is more than the sum of its surroundings – it holds power, influences people, helps build connections and allows people to reach their greater potential. Whether it is greeting your guests at a reception desk with a magnificent view or efficiently utilizing the fit-outs and furnishing, a serviced office delivers a corporate environment that isn't accessible from home. It also gives startups the chance to network with other companies and individuals – either from the same shared office or same building, and helps smaller businesses build a professional brand image.
Setup Savings
Serviced offices can provide substantial savings for office users by doing away with initial capital outlays, security deposits and the hidden costs that are inherent in traditional office leases. They eliminate the need for filing the legal paperwork, fitting-out an office, purchasing furniture and equipment, hiring staff – such as the receptionist or IT support teams, and paying for connectivity, electricity and water bills. Serviced offices are operational from day one, saving the time and hassle of setting up one's own office space, and providing startups with a clear and defined cost to budget for.
Technology
In today's fast-moving commercial world, businesses cannot operate without appropriate use of technology. Eliminating the concepts of space and time, it allows them to expand quickly and efficiently, improving communication with customers, colleagues and suppliers, and ensuring round-the-clock connectivity and information security. Starting out, most small businesses cannot afford additional IT equipment spending – having the necessary IT infrastructure in place, serviced offices provide a convenient alternative to conventional leased spaces.  With access to the latest state-of-the-art facilities, businesses are guaranteed 99.99 percent performance uptime, fast wireless networks, 24/7 global IT support, wireless security, voicemail and video conferencing – at a fraction of the cost.
5-Star Support Service
Recruiting knowledgeable employees costs time and money and many startups, at least initially, do not require assistance full-time. Serviced offices share a body of staff across multiple offices, including receptionists (often bilingual), and IT support and maintenance teams, that provide all the needed services to manage day-to-day activities, including taking calls in your company's name, managing mail and packages, maintaining the IT systems, cleaning and security etc. Removed from the hassle of recruiting, rewarding, motivating and retaining employees, startups can focus on their core business from day one.
Corporate Facilities
Whether holding a meeting with a client or the team, or conducting training, service offices allow you the convenience of booking these amenities at flexible and affordable rates. Startups looking for access to boardrooms, meeting rooms and co-working spaces can book extra services under the pay-as-you-go scheme and in some cases, this access extends to premium locations worldwide.
Dress for Success
The popularity of serviced offices has gained ground as startups, as well as other companies, consider the key benefits of serviced office space, buying into its flexibility and limited financial risks. Companies must dress for success – the better a business presents itself to its target audiences, the more likely it will achieve its desired impression and business goals. Serviced offices, making financial and professional sense, are a particularly good choice for startups keen to establish a reputable image and presence.