Free

Coworking Breakout Areas

Free

Office Usage Outside Your Home City

Free

Secure WiFi

Free

Coffee & Twinings Tea

Free

Fax to Email
Average Monthly Price Examples
Laysen Valley
Roshn Business Front
Al Murjanah Tower
From SAR5,000 /Month
From SAR4,000 /Month
From SAR4,500 /Month
• All prices are exclusive of VAT.
One month rental deposit
An office at Servcorp gives you the keys to the Servcorp 5 star kingdom!
London
New York
Chicago
Washington
Riyadh
Dubai
Osaka
Fukuoka
Nagoya
9 Five Star Locations Across Saudi Arabia
5-Star Locations Across The Saudi Arabia
What is a Serviced Office?
Serviced Offices give Small to Medium sized businesses and branch offices the infrastructure and global footprint equivalent to that of multinational corporations. Small businesses can't afford the infrastructure that is needed to compete in today's digital world. They need flexibility rather than taking on the high costs and risks associated with leasing a traditional office space. At Servcorp you can have your business in a landmark building by sharing the 5-star fit-out, the trained on-site support Team and the state-of-the-art IT & communications technology with other businesses. The cost differences are stark – statistically, it has shown that Small to Medium sized businesses with lower overheads as they operate in a serviced office, have 3x the chance to succeed. For small and growing businesses, being in a serviced office is a winning formula!
Who should use a Serviced Office
Whether your business is big or small, a serviced office will get you established quickly and easily. A Servcorp Serviced Office gives you the flexibility and support you need to grow, without the costs & commitment of a traditional office space. If your team works in-office or you have adopted a hybrid workstyle, a serviced office gives you the best of both worlds.
The perfect solution for businesses that are
Looking to cut costs (not corners!)
Looking for an office solution immediately – sign up today, move-in tomorrow
Not wanting to spend capital on large lease deposits, office set-up and hiring
Wanting a fully secure IT solution that can work with existing IT set-ups
Ready to grow - with the support & facilities of a global corporation
Entering a new market - nationally, regionally or globally – access to 150 locations
Looking to integrate new workstyles - hybrid solutions for any size team
In the need of secure private offices
Searching for flexible leases - starting from 1 month
The Main Benefits of a Servcorp Serviced Office
Your office comes fully furnished and technology equipped; the necessary IT security is already installed, the fastest Internet in the industry is immediately available, and you can access all the office equipment and meeting facilities needed. Freely access large coworking spaces, a fully stocked pantry, private phone booths, and bookable meeting rooms. You can enjoy an office environment where your team can thrive; the Servcorp Team handles your office front, your calls, your mail, and can assist with your admin work, so you can focus on your business' growth and revenue generation.

Reduce Start-up Costs

Fully Furnished & IT Equipped

Receptionist & Secretarial Services

Privacy & IT Security

150+ Prime locations globally

Flexible Contracts
Fully-equipped Serviced Offices to Fit Your Needs
Private Serviced Offices

Servcorp's Serviced Offices come fully furnished and include access to our facilities and support services, so you can cut costs and get to work the day you move in.

✔ Office sizes: 1 - 10+ person offices
✔ Fully furnished, private and sound-rated
✔ Fast, secure Internet, any configuration.
✔ Access to Coworking space, fully stocked pantry, meeting rooms, team/IT support
Large Serviced Offices

Built to handle mid to large-sized teams and include access to our 5-star facilities and support services,

✔ Office sizes: 10 - 20 person offices
✔ Fully furnished, private and sound-rated
✔ Fast, secure Internet, any configuration.
✔ Access to Coworking space, fully stocked pantry, meeting rooms, team/IT support
Hybrid Offices

An in-town serviced office at Servcorp with remote worker support. Each office can support up to 10 remote team members. Remote workers get:

✔ 60 hours of Coworking / month at any location
✔ 1 hour meeting room usage / month per remote worker
✔ 3 days of private office usage / month for the company
✔ A local phone number handled by a professional receptionist per remote worker (No need to use private mobile numbers).
View Locations
Services & Facilities
Businesses Need to Succeed
Fully-equipped Office Facilities and amenities

Executive-grade Office Furniture

Cisco IP Phones

Private Phone booths

Coworking spaces

Meeting Rooms

Fast, Secure Internet

Business-grade Photocopiers

Coffee, Twinings Tea
Networking events

Outstanding Customer Service
Why 50,000+ Business Choose Servcorp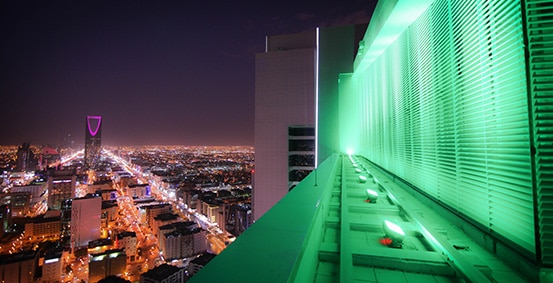 The best locations
With Servcorp you can run your business from a high-grade office building or landmark tower in major business districts for a fraction of the cost to lease. Impress your clients, build trust, and motivate your team while saving on overhead.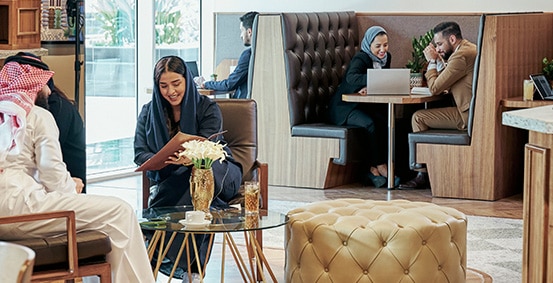 A Trained Team to Assist You
Save time and money by letting our team of highly trained secretaries handle your calls, administrative tasks, meeting prep, and more, so you can focus on the important work.
No need to hire & train. Just pay for the services you use.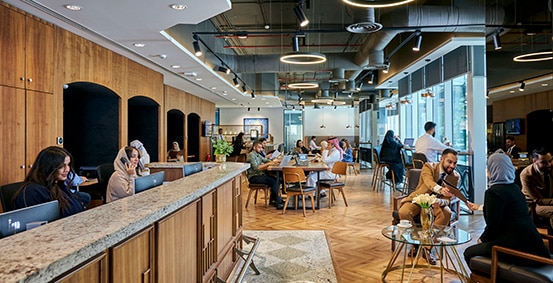 5-star Facilities & Fit-out
Servcorp locations are fitted-out with high-quality leather furniture, granite flooring, and original artwork. Everything businesses need, including CISCO phones, photocopiers, a fully stocked kitchen and more are available. Cut costs not quality and start working the day you move in!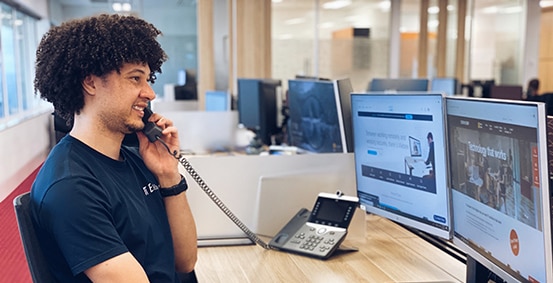 The Best Technology & IT Support
Instantly gain access to IT infrastructure equivalent to a large multinational corporation. Our in-house IT team is available to support daily needs & critical emergencies. Stay connected with the fastest Internet speeds on a secure network. Never miss a vital call - our phone systems can bank up to 6 incoming lines, so you never ring busy.
Professional Spaces Built to Impress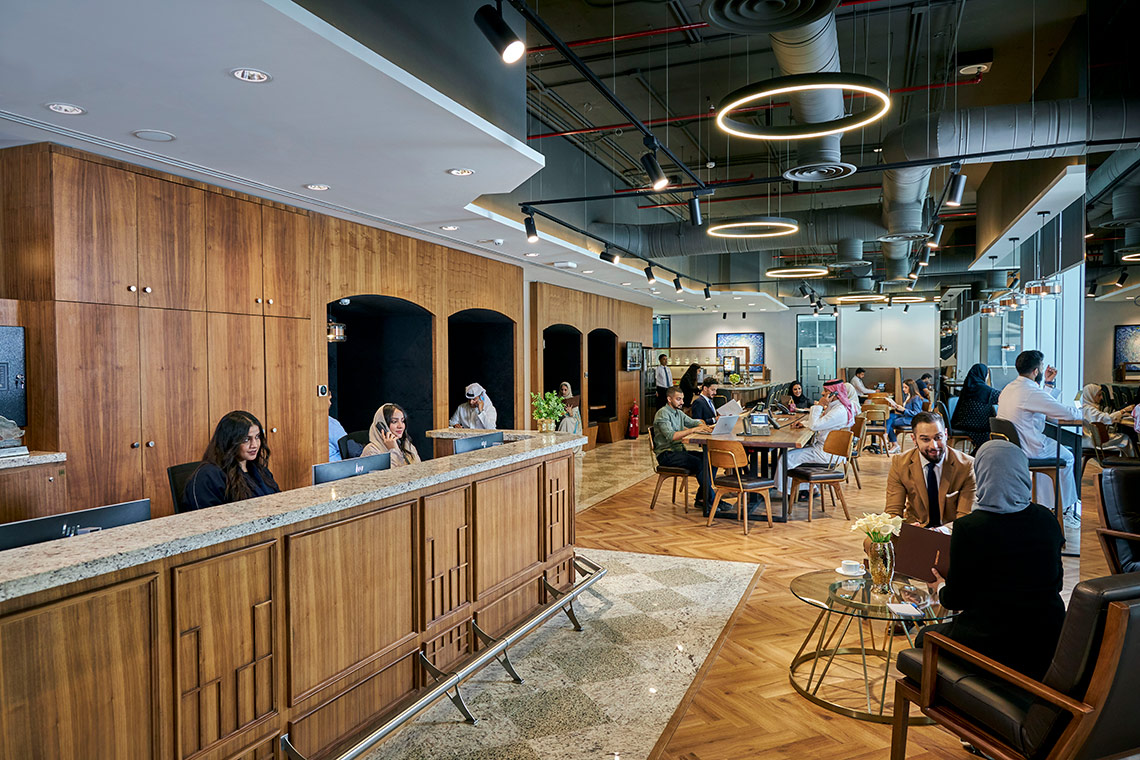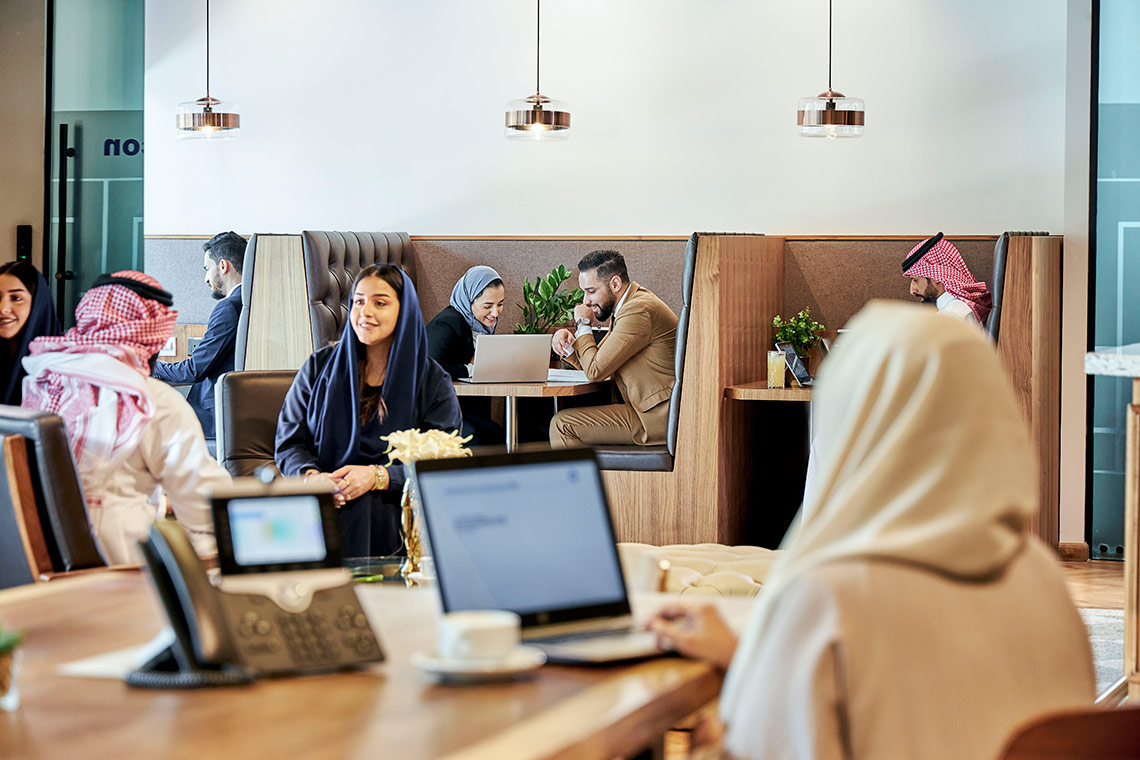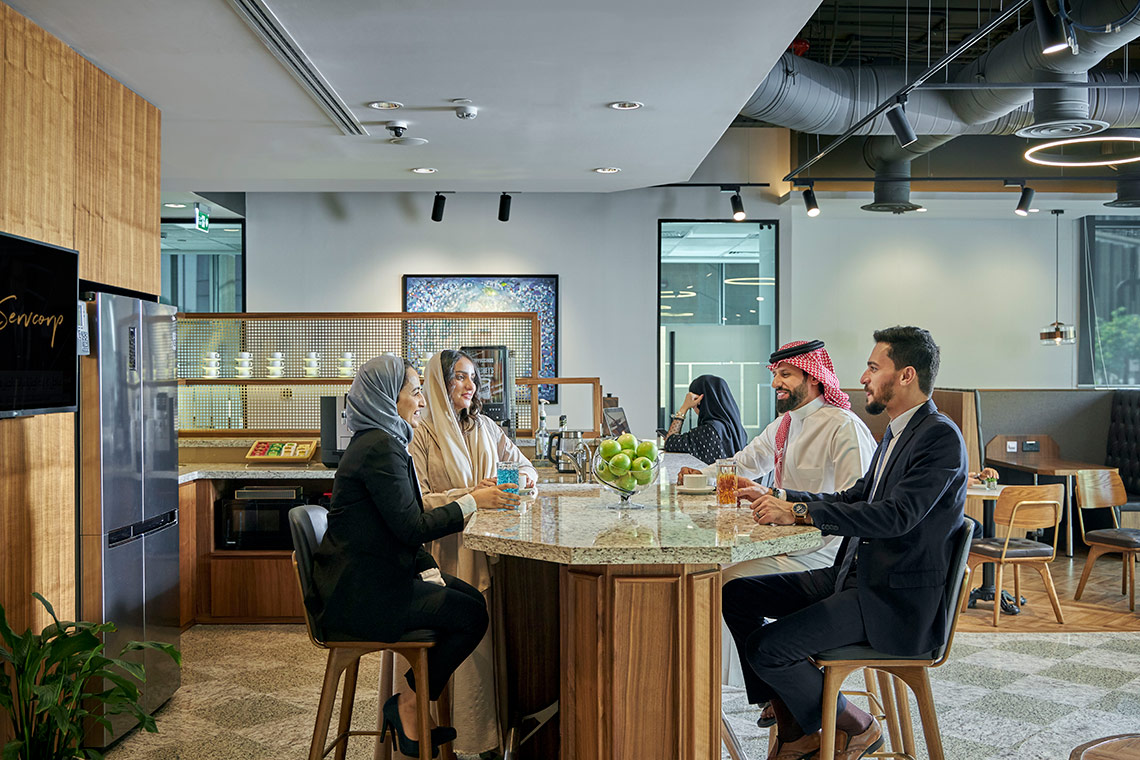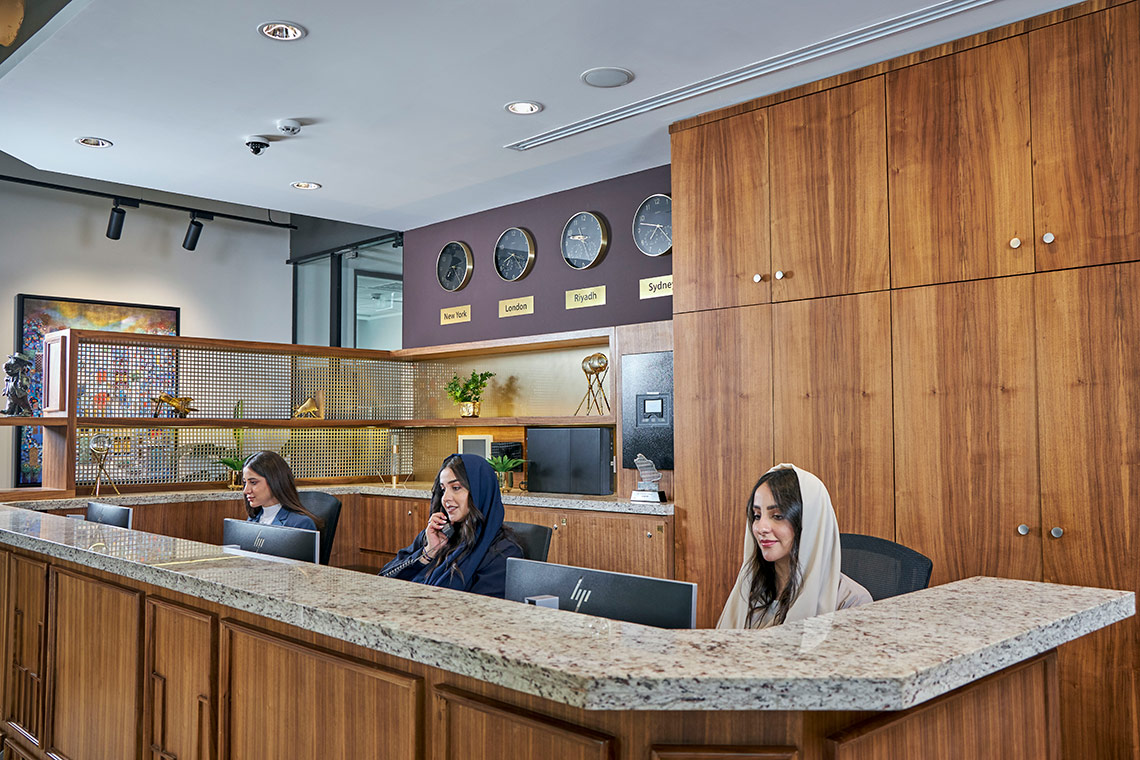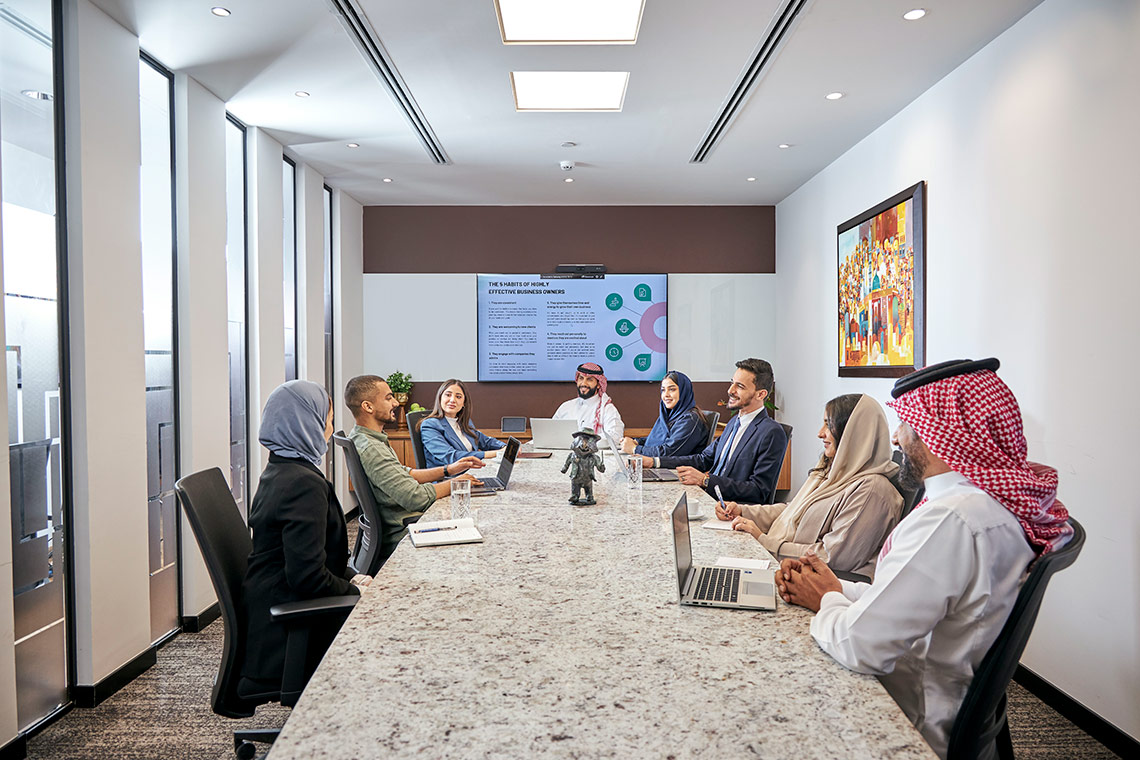 How to Sign up for a Serviced Office
Signing up for a Serviced Office at Servcorp is quick and easy. Just follow 3 easy steps to become a member and start growing your business.
Step 1:

Contact Us

Contact us or Arrange to Visit by phone or web form
Choose from one of our 9 locations in Saudi Arabia to experience Servcorp first hand.

Step 2:

Visit our space

Come to the location of your choice to tour the facilities,
Meet the Team and learn how Servcorp can support your business
Select your private office(s), view your coworking break-out areas
Receive the proposal and/or the draft service agreement.

Step 3:

Sign up

Submit Documentation
Sign the service agreement
Pay the security deposit (one month) and the first month's fee
You are ready to move-in!

Become a Member

Come to your new office
Receive your key / key card / access pass
Welcome Orientation with your Floor Manager and Team
Enjoy access to Servcorp's global network of workspaces
Frequently Asked Questions
If you are to succeed
Meet, test and try!
Don't buy a lie!
Ask How many team members they have for you delegate to
Ask to be connected to the internet - How long does it take?
Ask if the provider is Tier-1
Ask to speak to IT support: Are they in-house or a third party? are they even in the country
Ask to be given a phone number so you can try the service before you buy
Ask for a phone card
Ask to meet your receptionist, the front line of your business
Ask if your phone extension can roam at no cost to other locations
Ask if the wireless internet is secure
Ask what kind of firewall can be set up for your network
Ask to see the transparency code of the provider
Ask if incoming callers can dial '1; for voicemail to mobile
Ask if you can get 20,000 free calls to any device, any global destination
Ask if your phone bill is 20% lower than telco rate
Ask how much you receive in free calls
Ask if you can use other locations
Ask if they have a global reach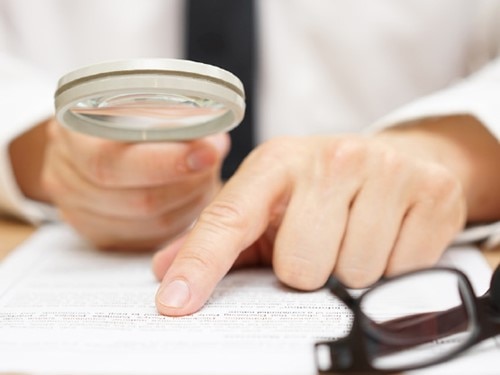 Get email updates
Receive invites to Servcorp networking events in your area, new product releases, business reports, and special offers.