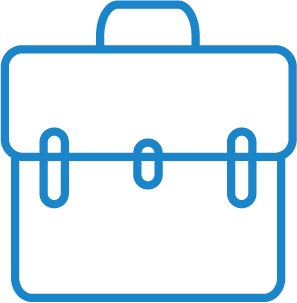 Business & Networking
How to boost your productivity in remote work settings?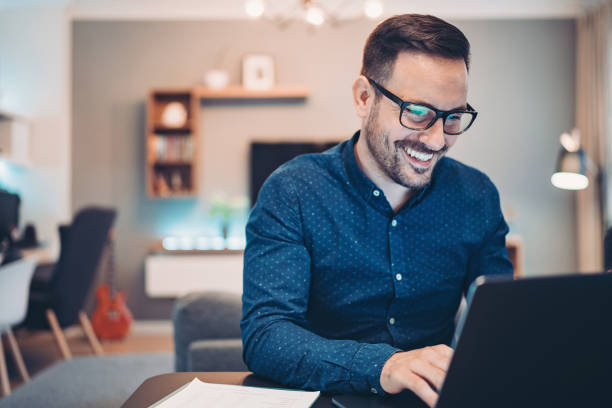 Coronavirus has seen remote and hybrid work models put in place to meet health regulation requirements. For employees, the shift to working from home comes with benefits such as reducing commuting times and costs, and improved efficiency and productivity. It's also led to more employment options for people living in rural locations.  
But there are downsides, too.   
A significant one is that, without a formal office environment, some workers are less productive. They find it more challenging to concentrate when work and home pressures conflate or prefer working in a collaborative setting.  
How remote work can affect your productivity. 
In 2020, information site, Matching University operated by Next Level Co., conducted a survey of 300 remote workers and found 97.7% of respondents lost concentration when working from home.  
Watching TV and using smartphones were common distractions, but balancing home learning, minding children and sharing your workspace also make getting down to work difficult. If you're experiencing some of these issues, setting up a comfortable remote work environment can help you re-focus and boost your happiness at work.  
How to create a productive workspace. 
The Matching study also found the most popular way to boost low concentration was regularly taking a break and stretching. Here's some other ways to focus your mind: 
Change your posture and work set-up regularly. You could use an office chair with adjustable settings or a height-adjustable table to mix things up 
Play music that helps focus your mind. Noise-cancelling headphones can help drown out distracting noises 
Declutter your workspace and write up your to-do list each morning before you sit down to work 
Adjust your smartphone notification settings so you're less distracted  
Create your at-home workspace in a quiet room or use privacy partitioning. Refresh your space by adding an indoor plant or two. 
Reduce eye strain by making sure direct sunlight doesn't shine on your computer. 
Everyone needs different conditions to do their best work. Some prefer a quiet environment, while others like the buzz of a busy office. There's no right or wrong answer, it's just what you're used to, and you'll know what works best for you. 
Are these challenges stopping you from doing your best (remote) work?  
A secure internet connection. Investing in high-speed internet is essential for a great day of WFH—mainly if your job requires lots of online meetings. We've all experienced the frustrations of Zoom stalling over these past two years. With remote meeting apps here to stay, you'll also want to keep your internet connection secure with premium malware software. When critical business information can be accessed anywhere, anytime, on any device, reducing cyberthreats keeps confidential company information safe.  
Mail handling. The pandemic has made receiving inbound mail a challenge for companies that rely heavily on the postal system. Making sure business snail mail can be handled securely is paramount to preserving confidential customer and company info—scammers are all too aware of the opportunities the pandemic has created for mining sensitive personal information. At Servcorp, we offer flexible options to secure your mail—forwarding it to your home or designated destination, scanning the data and sending you a digital file, and even translating multilingual correspondence.   
Who's taking your calls? Your business telephone number is indispensable for connecting with your customers. The pandemic has left many companies with no physical reception, cutting off one of the primary ways many find new business. Outsourcing incoming calls to a remote receptionist can help capture customer inquiries and helps keep workers focused on the job at hand.  
Printing at home. Paperless offices were becoming widespread before COVID-19 hit. With digital transformation now on most organisations' agendas, digital files and cloud computing have increased exponentially. While not everyone owns or needs a home printer, those that do often overlook their network security. That's why it's vital to choose a secure remote printing device that makes it difficult for unauthorised access to printer data via your home network. 
The future of work is remote. Here's how to do it right. 
There's speculation that several organisations will close their offices or drastically reduce their office footprint in the coming years as a result of lessons learned during COVID-19. But working from home isn't always productive either.  
Securing a hybrid office solution can help you establish better working practices and collaborate and innovate with colleagues face-to-face again.  
Servcorp's hybrid office solution includes mail forwarding services, virtual receptionist, access to meeting rooms, coworking spaces, secure high-speed wi-fi and printing services. Here's some more benefits: 
Great for small businesses. A hybrid work solution is perfect for small businesses that combine remote and traditional office work. Get a Servcorp office solution for up to 10 remote workers in one serviced office. 
Work from anywhere, anytime. Work from any coworking spaces in Qatar for up to 60 hours a month (3 hours a day).  
Dedicated phone system. Get a local business phone number for each remote worker. Main corporate number as part of your extension group. 
Never miss a call again. When you're not available, a dedicated receptionist responds to calls during business hours in your company name and transferred to your home, mobile, coworking desk, etc.
Everything you need to do business. Our coworking spaces are close to CBDs, offering remote workers a great change of pace if WFH is cramping their style. Each features open desks, sofa and booth seats, and even telephone/ video conferencing booths. 
Remote work lets you work anywhere, but it's not without its challenges.  
Servcorp's hybrid office solutions can help. Learn more today—speak to our dedicated support representatives or arrange a visit to one of our exclusive locations.