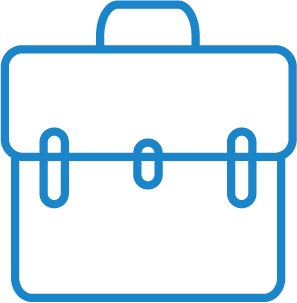 Business & Networking
Why Servcorp Works?
Please tell us about the concept of business packages and serviced offices.
Servcorp was founded on one principle - sharing the costs of the day to day running of an office will give a company the infrastructure, people and fit out that will allow them to compete and become more successful. The Serviced Office and Business Packages solutions allow companies to compete in global markets with the IT infrastructure and presence of a multinational company and without capital overlay.  
A business package is a solution that enables a company to work from anywhere in the world and still have a prestigious CBD address. This is ideal for businesses who understand the significance of having a presence in a central business address without committing to a physical office lease. The Servcorp Business Package takes the offering even further thanks to the global IT and communications network. This exclusive benefit gives Servcorp clients access to a portfolio of IT and communications saving them money and time. This is especially beneficiary for business people who work remotely or are mobile and on the go. These services include real-time meeting room reservation, real-time receptionist instruction panel, fully secure fax-to-email, commercial grade voice over internet protocol phone technology built around a single landline number, online meetings (via WebEx) and large file transferring. It is everything, but the physical office!
Serviced offices on the other hand are fully-managed and equipped office suites complete with an already set up IT and communication systems, dedicated receptionist to answer calls and additional support staff to take care of the day to day requirements. The Servcorp Serviced Office is the ideal choice for a company wanting a corporate unbranded presence, infrastructure and support without the cost or long-term commitments.
Please give us some background about Servcorp' s operations globally and in the Middle East.
Servcorp is the world leader in serviced offices and business packages and IT services providing business solutions to multinational companies as well as small and medium enterprises in over 150 locations across the globe.
Servcorp was founded in Sydney by Mr. Alf Moufarrige in 1978, and within 12 months, had two floors in Sydney's MLC Centre and a location in Melbourne's business district. Over the following years, Servcorp expanded into Singapore, France, Japan and across South East Asia, closely followed by expansion into Belgium, the Middle East, China, India and New Zealand.
Servcorp entered the Middle East market in 1999 renting two floors in the iconic Emirates Towers in Dubai. Demand for the premium services led to further expansion in the Middle East.
Servcorp now has fifteen locations in the Middle East in the UAE, Qatar, Bahrain, Kuwait, Lebanon and Saudi Arabia and is still looking to expand in this region.
For a company looking at availing your services – what advantages do you offer?
Servcorp offers multiple advantages to any company looking to be one step ahead of the rest. Firstly and foremost, is the strong first impression a CBD address and professional environment can create for a business.
Secondly, the 5 star service the professional support team provides plays a significant reduction in stress and time of a business owner and results in increased productivity.
And the final advantage is the proprietary technology Servcorp offers exclusively to its clients, such as Servcorp Online, a powerful system which allows total call management online, book boardrooms and meeting rooms at any of the Servcorp locations instantly, access to store, share and distribute electronic files, host a web conference via WebEx, reserve multilingual administrative assistance and even enables a Servcorp client to convert their computer into a VoIP phone with Servcorp Onefone. All are business-savvy ways to ensure a business is on track, whether they're in a meeting, at their desk or out of the office on travel.

How is it cost and time effective to use the services of a company like Servcorp?
The formula behind "Why Servcorp works" is simple; by providing a corporate presence, an infrastructure of a multi-national corporation and admin support without having to commit to the normally required long term contracts or large capital investments, a business owner can then focus on running his company without having to worry about managing the office as well.
Servcorp's solutions can save a business the time, costs and hassle of setting up their own office space which can take months and which usually require fit-outs, hiring staff, finding furniture and setting up the communication and IT systems. Servcorp's business solutions provide access to the best locations, facilities, technologies and people at a fraction of the cost.For example, the minimum term for a traditional office lease is three years, but with a serviced office, it can start at just one month. The beauty is that the client can walk in with their laptop and be operational from Day One. A receptionist will handle the calls, the support team will manage all office requirements, all the phone and internet connections are setup and the client doesn't have to worry about repairs, maintenance or multiple bills because the serviced office provider is also their dedicated landlord and everything will be billed in one invoice at the end of the month.
With a serviced office, a business can save on the cost and enjoy all additional perks such as the premium fit-outs and furnishings from the original artwork to the granite table tops and marble reception area.
What differentiates you from competition? What is your USP?
Servcorp is committed to being the world's best Serviced Office and Business Package provider, and to do that the following factors cannot be compromised:
The People
The Servcorp team is proactive, efficient and on hand to support their clients so they can focus on growing their business. The team is highly trained to international standards, multi-lingual and provide excellent customer service. They take a genuine interest in the growth and success of their clients' business. This means no call centres, a receptionist is available at every location to answer calls and greet clients. Servcorp actually has a high ratio of team members at each location to make sure clients always have support. 
Technology
Servcorp has invested over $50 million in building a global interconnected data network designed to help clients improve their sales while saving them on time and money. From cloud computing, to communications and an online integrated facilities system, the benefits are many. Servcorp UAE also has IT personnel in each country to ensure you get the dedicated local support.
The Address
Servcorp only adds the finest hand selected iconic locations in the best cities in the world to its portfolio, providing a consistent and unbranded customer experience.
Flexibility
The Serviced office and Business package solutions allow a business a great deal of flexibility, starting with the monthly contracts, monthly payments, options of upgrading or downgrading an office or even moving to another Servcorp location. Even boardrooms, meeting facilities and the team can be booked in 10 minute increments, 1 hour slots or for the whole day.
In the UAE and the Middle East, how do you see the future for serviced offices and business packages?
As awareness increases, demand for Business Packages and Serviced offices continues to grow. The end client has become a lot more sophisticated and demanding in what he's looking for in his business solution.  It is no longer a real estate game; people are looking for real IT solutions. Servcorp is benchmark in the industry and continues to raise the bar.
The changing macroeconomic environment means national markets are shifting powers, affecting things all the way down to local businesses. Consumers have appetite for consumption and companies have a greater propensity towards risk, with the attitude to not just meet these demands, but to thrive in the process. This means businesses need to be aware, stay competitive, and have the ability to take their business wherever it needs to go to match the market's demand.
What are your expansion/growth plans in the coming years?
2011 was Servcorp's biggest expansion year in its history, with 40 new floors in 29 cities of 12 countries and it has continued expanding over the past couple of years.
Globally, Servcorp's goal is to provide flexible business solutions that help companies succeed.
Today, steady expansion of the Servcorp global network of offices is continuing in the Middle East and beyond. Servcorp has 150 locations in 52 cities around the world including Singapore, France, Japan, South East Asia, Belgium, the Middle East, China, India and New Zealand.
Servcorp now has fifteen locations in the Middle East spread across the UAE, Qatar, Bahrain, Kuwait, Lebanon and Saudi Arabia and is still looking to expand in this region.